Ocean Shore Railroad Presentation
A FUNDRAISER FOR THE RESTORATION OF OSRR CAR 1409
Saturday, Sept. 2, 2017
1:00 PM
Tickets $10
Moose Lodge
The Pacifica Historical Society will host a presentation on the Ocean Shore Railroad by John Schmale, a leading authority on shortline railroads and the Ocean Shore in particular. The show will be held at the Pacifica Moose Lodge, 776 Bradford Way, on Saturday, Sept. 2, at 1 PM. Tickets are $10 and are available in advance at Brown Paper Tickets (see below) or call Kathleen Manning at 650 359 5462. Available at the door for $10.
The Ocean Shore Railroad operated from 1905 to 1920, pioneering a perilous route along the San Mateo County coastline and battling obstacles that only began with the 1906 earthquake. Mr. Schmale will detail the heroic struggle of the Ocean Shore with his comprehensive visual display, including recently recovered pictures, and his highly knowledgeable and insightful comments. His book, "Ocean Shore Railroad, The Line That Couldn't Make Ends Meet", will soon be published. The title refers to the fact that, although the line was intended to run from San Francisco to Santa Cruz, a 20 mile gap existed in the southern section due to opposition by the Southern Pacific.
In its brief history the Ocean Shore faced incredible odds to open up the isolated coast to the rest of the Bay Area, and break the trail for what would eventually become Highway 1. Join us to hear and see this fascinating story.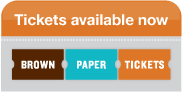 Friday, September 8 - Saturday, September 9, 2017
9 AM - 4 PM
Pacifica Coastside Museum
1850 Francisco Boulevard

There are always surprises to be found at the PHS's monthly rummage sale. All the proceeds help with the many projects that preserve and celebrate our local history.
Come find your new treasures!
mark your calendar: The PHS hosts a rummage sale the second weekend of every month.