Pacifica's Castle Tour
Sam's Castle
docents - refreshments - souvenir booklet - music - resident ghosts
FUNDRAISER FOR THE RESTORATION OF OSRR CAR 1409
90 minute tour - offered only 4 days - advanced purchase required

tickets: adult $25 children 12 & under $10 - purchasing details below

NO parking available at the Castle
shuttle vans will meet tour groups at Oceana High School upper parking lot prior to tour departure time
TO PURCHASE TICKETS:
ONLINE: Visa, Mastercard, and Discover (credit or debit cards)
click on the image or link below: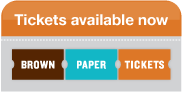 Buy tickets for Pacifica's Castle Tour
OVER THE PHONE: Visa, Mastercard, and Discover (credit or debit cards) call BrownPaperTickets
24/7 ticket hotline 1-800-838-3006
IN PERSON: cash or check payable to Pacifica Historical Society
visit 580 L Crespi Blvd. Tuesday - Friday 9 am - 5 pm
BOB MILNE CONCERT - TICKETS ON SALE SOON
FUNDRAISER FOR THE RESTORATION
Wednesday, July 20, 2016
7:30 PM
visit Bob Milne Concert for more information and to purchase tickets
**ONLINE TICKET SALES COMING SOON**
RUMMAGE SALE
second weekend of every month
Friday - Sunday
9 AM - 4 PM
Little Brown Church - Pacifica Coastside Museum
1850 Francisco Blvd (at Salada Ave)
West Sharp Park
VOLUNTEER WORK PARTY - OSRR Car 1409
work parties are held every first & third Saturday
each month through the summer and fall weather permitting
Summer 2016

9:00 AM - 5:00 PM
siding and window installation
weed abatement
site cleaning
painting and organizing of materials
repair of the last section of claristory
contact jerry@pacificahistory.org
join the OSRR Car 1409 announcement list
for additional information visit OSRR Car 1409
Thank you for volunteerig! We are looking forward to continuing our work in 2016. Be sure to sign up for the OSRR announcement group to keep in touch.
CHECK OUT THE PACIFICA HISTORY WIKI!
Explore the history of Pacifica!
http://pacificahistory.wikispaces.com/
Contribute to the archive
contact Rick Della Santina

4/26/16
Thank you for visiting the Pacifica Historical Society website.
We are in the process of Spring Cleaning!
Please check back soon for an update on all of our events and activities.